Does Tragedy Define You? – Cinco Bala
I've heard you can measure someone's success by how much pain they can endure and keep going…
I've heard that the number one motivation for human beings aside from being loved,
Is to avoid pain.
Sadly, no matter what we do, we're going to go through crap. It might not be equivalent to what some people have to deal with on the other side of the world,
But in our lives, in the world we grew up in…
Life can still suck sometimes.
Mortgage.
Bills.
Work.
Those words just conjure up butterflies and rainbows don't they?
The perfectly embody the adjectives,
Pressure.
And noise.
We're going to deal with pressure and noise as human beings on this earth.
And the day you signed your name as an entrepreneur, you also signed a contract with pressure and noise.
The role of network marketing is to eliminate it. Don't forget it. Your mission is noble and it leads to less pressure and noise.
The lesson is…
Don't let tragedy define you.
Now it wouldn't be a healthy Friday without Cinco Bala! – This week's top 5 hacks, secrets, tricks and lessons I've accumulated.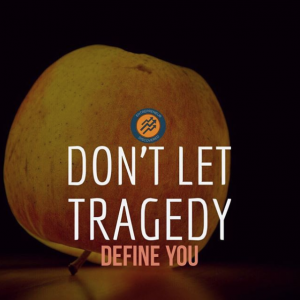 Lesson in Network Marketing: Always Follow Up – Avoiding this is EXACTLY how I missed out on 9+ personal reps…
Lesson in Facebook Ads: Be a masseuse – Without the happy… ah, nevermind.
Once you start running a bunch ads in the home business space, you'll be on Facebook's radar. Relax. It's no biggie, I've done it for years.
Just don't break their terms of service, be courteous to their ad review people and you'll be all good.
But every once in a while you'll get an ad that literally just won't show. It's approved, it showed before but it's as slow as a one legged man in a fanny kickin' contest.
There's a lot theories out there as to what happened… you may be getting outbid, an optimization setting is off or some $4 an hour schmo ad reviewer spilled coffee on his lap and got frisky with the next ad set he looked at.
Either way, my recommendation? Cycle the ad on and off. Then leave it on at AUTOMATIC bidding and walk way for a few days.
99% of the time, it's because some newbie came in and bid on the same audience and is willing to pay a million bucks a click. Well those guys always get snuffed out by real skill.
So once their ad loses ten grand, they'll turn it off and since yours is next in the queue…
Here we go!
So relax. It's all good.
Quote I love: You can be out of resources, but never out of resourcefulness. That's about character not cash.
Number Four: Only revealed to my faithful subscribers… – Opt in on the home page for the juicy stuff.
Something I'm considering: Inner Circle – I'm in a spot in my online marketing career outside of MLM where I need a coach. I'm the most skilled person I know personally in online marketing…
And that's NOT good. Because I'm not that good. I'm not stupid enough to think there's not 10 other levels I can be playing at.
I do believe there is no one in the world that is as good at getting unlimited MLM leads using paid media, but there are TONS of people who are LIGHTYEARS beyond me in virtually every other part of the game.
Russell Brunson of ClickFunnels has a high ticket coaching program. It's $25k per year. Which is really nothing considering you're buying a lifetime of experience for $2k per month.
But it's not chump change either.
Ashley and I are considering it… I'll let you know what we do.
Talk soon,
Zach