Reading Between The Lines… [Cinco Bala 63]
It wouldn't be a healthy Friday without Cinco Bala. This weeks top 5 lessons, hacks and quotes I've been pondering, applying and battling.
For those of you who are new, this is a concept I took from Tim Ferriss. (This is just focused on MLM and online marketing) If you don't subscribe to his newsletter. You should do it.
Lesson in Network Marketing: Don't Over Shield Your Team – There's something to be said about protecting your team from negative thought processes that will screw them up. But there's also something to be said about turning your team into a clan of yes men (or women) and order taking robots. Ironically, protecting your team is often Greek for "I'm scared you'll learn something that will poke holes in my logic."
We encourage free thinking and make sure people on our team know they have the space to speak freely with us without judgement and without us just telling them to "get in line." Because we want to be doing the most effective things in business just as much as you do. But what's hilarious to me is how old school MLMers will hold on so dearly to their strategies that they'll literally sacrifice a personal friendship if you don't fall in line with them. I know because it's happened to me.
Bottom line: Don't sacrifice relationships for "progress." (Especially if it's more like activity rather than progress.)
Secondly: Limiting the vocal cords of your team is a stupid business mistake. Some of our best ideas for MLM Rebels came from… our downline! Just because they're your downline doesn't mean they don't have the "spiritual blessing" to have an idea that could revolutionize your business or the entire industry.
Lesson in Online Marketing: Recognize Skill – Roughly once per week I'll dissect a competitor or peer's offer to see what they're doing and look for improvement opportunities in our own business. With all the offers we see, it's not uncommon for me to find something I think is cool. But it's very rare that I find something that I think is legitimately amazing. To find something amazing, you need to find a great offer, combined with great copy, great traffic and a great personality, if applicable.
It's so rare that I typically share those offers with our community when I find them so everyone we reach can benefit. And if you've been with us for over a year, you know that I haven't shared anything in this realm in the past 12 months. Great offers to good offers are seriously somewhere around 1 to 300.
First is the actual value he's offering. I won't get into it today. But essentially he's offering the equivalent of 1 or 2 masterclasses, Live accountability coaching and two physical workbooks…
… For $100.
Ashley and I have personally have spent somewhere near $20 – $25k on Russell and friends programs and we give a vast majority of our online marketing credit to them.
So to get all that for $100 is a complete joke.
… or a genius play at work.
And to top it all off, he's paying his affiliates $100 to refer a sale to the program.
Yea you read that right, he's paying 100% commission to his affiliates for each sale.
Why?
Well this is just what I can conclude based on my analysis:
He's looking to fill up Funnel Hacking Live. This is his annual event that we in part flew home from Southeast Asia for. We can attribute nearly 100% of the good that's happening in our business to the connections or information we gained from FHL and an associated mastermind in 2018. Needless to say, it's a great event and well worth it. My guess is he's trying to get as many people into his way of thinking before the event. Even those that can't make it should have made immense progress in the One Funnel Away challenge, thus being great candidates for future events or larger courses.
Regardless of his actual intentions, one thing is for sure…
He legitimately is offering incredible value for a laughable cost. Ashley and I will be participating ourselves. Even though we have multiple funnels that convert quite well (one of them being featured on ClickFunnels' homepage) we aren't so naive to think we can't keep reinventing ourselves. And for $100, the investment is a joke.
Not only that but we've decided to participate as one of Russell's affiliates in this offer. It's very rare we promote anything as an affiliate as we will never risk our reputation on an affiliate commission for something we don't believe in.
However, we've invested more in Russell's programs than I used to make in a year and I can tell you, they truly can be life changing if you apply them.
So tomorrow, I'm going to send you our unique affiliate link for the "One Funnel Away Challenge" and if you use our link I will be including some REALLY insane bonuses that you will never be able to get ever again like this.
We won't be charging a dime for them if you use our link and you'll receive immediate access to everything.
Tomorrow I'll tell you exactly what they are but for now I'll give you a sneak peak:
They're MLM specific and will help you sell YOUR company's products through funnels AND build your personal brand on less than 2 hours per week. (And make it 10,000,0000 times better than all the amateurs out there.)
Plus, as of now… NO ONE has them. We've never, ever sold them or offered them before.
Cool?
Cool. So look for that email tomorrow.
Quote I love: "God might have a different idea of restoration."

Newest Productivity "Investment"/Gift: Noise Cancelling Headphones – Three months ago, I set a business goal that when achieved, would "allow" me to purchase a pair of ACN (active noice cancelling) headphones. Ashley and I are some of the worst people at buying things we consider needless. Essentially, anything that isn't business vital falls into this "needless" category and typically gets pushed aside. The only way I can happily buy a pair of $350 headphones is if we hit a goal or something. Call me weird. I am.
Well we hit it. And ironically my sister bought me a pair of ACN headphones for Christmas. Nice. So between applying her and my mom's Christmas contribution and kicking in portion, I picked up this pair. And I have to say, they're incredibly BA. It's a lot easier to focus when you can push a button and everyone shuts up.
My Strengths: In the past 60 days I've redefined where I make the biggest contribution in our business and what I enjoy the most. Bottom line – copywriting and public speaking. If those were the ONLY two things I ever did, I'd be ecstatic. So outside of coaching our clients and team, we're on a rampage to eliminate, automate or delegate all things in my world that aren't those two things.
Talk soon,
Zach

P.S. – If you already know you're going to do the "One Funnel Away Challenge" and trust that our bribes… I mean bonuses for using our link will be well worth it, you can click here to join the Challenge. Once you do, just shoot your receipt to [email protected] and you'll have full ownership rights to the bonuses as they're unveiled!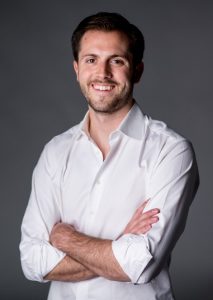 © Spear Media LLC Publishing
By reading this, you agree to all of the following: You understand this to be an expression of opinions and not professional advice. You are solely responsible for the use of any content and hold Spear Media LLC and all members and affiliates harmless in any event or claim.
If you purchase anything through a link in this email, you should assume that we have an affiliate relationship with the company providing the product or service that you purchase, and that we will be paid in some way. We recommend that you do your own independent research before
purchasing anything.