Our second bathroom on Kenmore in Chicago holds quite the memories…
It was where I checked my hair before Ashley and I's third date. Hoping things didn't get too ruffled as I ran six blocks to bring her a Christmas present in 2014…
It was where we stacked insane amounts of boxes before we sold our first house together…
And it was where the tears streamed down my face on a Tuesday morning in January…
"We did it."
"We finally did it."
Even writing these words, I'm almost brought to tears again.
It was the first time I ever had a funnel work. I had just spent the previous 16 months learning that these things called "funnels" existed, buying countless books and investing thousands I didn't have for the sole purpose of figuring out how to build my MLM business online and most importantly,
Building it like a REAL business. The way a REAL business would.
I knew in my heart of hearts that even through all the "attraction marketing" BS noise out there and all the old school MLMers desperately holding onto and preaching their doctrine that there was a better way.
The night before, I calculated that I had about $400 left to the name of our business…
And after 150 days of trying to make this funnel work, I was getting desperate.
So I punched in "$40" in the daily ad spend column and went to sleep.
… actually I went to bed, not to sleep. There's not much sleeping involved when one forgotten bill will send you tumbling down a financial cliff or dipping into your personal savings to "keep your dream alive."
And to my literal shock, I woke up Tuesday morning with $97 in my Stripe account. It was the first time I ever turned a profit online from people who had no idea who I was.
By that night, the $40 ad spend had turned into $280 in revenue, I made $240 that day and generated nearly 15 leads for my MLM business…
The next day was nearly $400 and my eyes were opened.
And I could never close them again if I wanted to.
Now realize, I didn't see this funnel working as a means to get rich. Honestly, I didn't see that far yet. I saw it as my ticket to get out of hotel meetings, zoom calls, ATM Facebook groups, spear chucking people at gas stations and stalking friends and family.
It was my very first successful funnel and it is THE thing that pointed us to the path we're on today. MLM Rebels exists today because of that ONE funnel.
In fact, that funnel is featured on the ClickFunnels' home page as a featured "Network Marketing" Funnel. Something I'm still giddy about.
If you're here, I'm sure you're like me. You believe in MLM in the sheer power of a dream in the heart of someone who didn't have it before. You believe in the prospect of freedom and that the best retirement is the one that YOU create.
That being said, you also recognize that the things we rebel against are the things that you secretly (or openly) rebel against too. You know that MLM is they key but you also know that cold contacting strangers at Target and hitting up friends is not the path to freedom for you.
You know that the time has come in the industry for REAL, legitimate business practices be implemented.
You know the time has come to CRUSH the mindless drone thinking too much "duplication" talk creates.
You know the time has come to use LEVERAGE to build your business instead of one on one meetings, phone calls and Facebook groups.
The time has come to move from consuming information to executing on it.
To be completely honest, the only difference between Ashley and I and those who have not automated the sales and recruiting of their MLM business is EXECUTION.
Execution of ONE funnel.
I'm hammering this execution and knowledge topic home because they're likely the only things holding you back from the crying in the bathroom moment.
Yesterday, I brought up Russell Brunson's "One Funnel Away Challenge" and why not only are we participating but we're bribing you to as well.
Truthfully, it's an extremely rare occurrence that we promote any affiliate offers. I'd estimate we send no more that one affiliate offer out every 18 months.
This truly is special.
I've calculated we've spent about $20,000 – $25,000 on Russell's programs and I can honestly tell you that our business would not exist today if it weren't for them.
And you'll be able to get a HUGE amount of the training and more importantly, accountability that we had to pay $15k for…
… for $100.
As you'll see, the deadline is January 13th (This Sunday) at 9pm ET.
Now, I would be an absolutely terrible briber if I didn't give you a reason to use my link…
So I'm going to make sure that you'd be certifiably insane for not using it. Because the bonuses I'm giving you will sell for no doubt more than than $97 – $297 each in a "one time offer" upsell sequence.
Here's what you're going to get ON TOP of the "One Funnel Away" Challenge, just for using my link.
How to Build Your Podcast Blueprint – $297 Value
Building our Entrepreneur Discovered podcast is THE mechanism that gave us the ability to open doors that would have otherwise remained closed and has positioned us in front of men and women FAR beyond our weight class. To this day, I can call in a favor from multiple world class performers, business people and influencers because of the relationships that were started because I had a mechanism with which to start them.
Not only that but the MLM Rebels podcast has been our primary content channel and the main source of information for those who are checking out our credibility.
Clearly, podcasts are important, so why doesn't everyone do them? Because it's a freakin' TON OF WORK. Running ONE podcast well is nearly a full time job…
…with no pay.
So why on earth would you run TWO?!
Because there are secrets. And they're not that complicated. it's like a padlock. It's not hard, it's just precise.
And on two hours a week, I can show you how to run the single most viable content machine in today's business world.
Starting January 14th for 30 days, I will walk you through building your very own podcast 3 days per week!
Also, when you sign up using my link, you're going to get…
How to Sell Any of Your Company's Products Masterclass – $297 Value
In February we will be launching a course showing you exactly how to sell any of your company's products while making your competition (your fellow distributors) look like newbs. We'll be taking lessons from my personal friend who makes nearly $100k per month with his e-commerce business and showing you how to apply them to YOUR company's products.
Can you imagine automating the sales of your most profitable product that you represent? Well it's a reality with a proper funnel…
In fact, In February, I will be personally building a brand new funnel for one of MY COMPANY'S product lines and I'm going to let you in on the whole process and walk you through each step I take.
After it's all recorded and put together, no doubt we'll sell the class for $97-$297 (haven't decided yet) but you'll get it completely for free when you sign up for the "One Funnel Away Challenge" here.
And lastly, I'm going to give you an exact replica of our funnel that is featured on the ClickFunnels' website – $197 Value
You'll be able to suck this funnel directly into your account, personalize it and launch it. This funnel is THE ONE that caused me to cry in the bathroom and launched us on a journey traveling the world as we build MLM.
This exact funnel has been ripped off, duplicated and stolen by huge "players" in the industry who have tons of cash to burn. Yet they can't get it to work long term. Why?
Because they ripped it off and it's not authentic.
But if you get it directly from the horses mouth, do you think you can make it authentic for you?
I think so.
So, if you think your future has something to do with combining funnels and MLM, I HIGHLY recommend you taking this challenge Russell is offering. I truthfully haven't seen a better deal in over a year.
Once you join, just shoot your receipt over to [email protected] and we'll get you access to your bonuses right away!
30 Days of Video Missions from Russell Brunson Himself – $997 Value
30 Days of Live Coaching from Stephen Larsen and Julie Stoian – $997 Value
One Funnel Away Challenge Customized Kit – $247 Value
BONUS: Physical Copy Of The Challenge Workbook – $97 Value
BONUS: MP3 Player with last years OFA recordings – $297 Value
BONUS: 30 Day 550 Page Hardcover Book with interviews of 30 two comma club members answering what they'd do if they lost EVERYTHING – $97 Value
BONUS: Unlimited Access To 30 Days Interviews – $197 Value
BONUS: Behind The Scenes Two Comma Club Interviews: $197 Value
That's is a total value of $3,126, which doesn't seem inflated or outlandish at all. Quite honestly, I think it's quite conservative.
And you'll get all of this for just $100…
And that doesn't even include the nearly $600 in bonuses you'll get for FREE just for using our link here:
I haven't personally seen a better value in the marketing space in over a year. I personally recommend this and can't wait to hear your story…
Remember, the ONLY thing that separates us, the MLM Rebels and those stuck in the past, desperately holding onto the way things were is our knowledge…
And execution.
Join me as we rebel against the things once were and usher in a new era…
Talk soon and see you on the inside.
Zach

P.S. – Don't forget, January 13th at 9pm ET (This Sunday) is the LAST day to join the challenge. Russell don't play btw. I missed his inner circle 18 months ago by a few days and still haven't been able to get in… So if you want to do this, I wouldn't hesitate. He's not one to keep stuff open.
P.P.S – Once you sign up, just send your receipt to [email protected] to get access to your bonuses from me!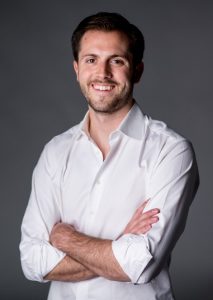 © Spear Media LLC Publishing
By reading this, you agree to all of the following: You understand this to be an expression of opinions and not professional advice. You are solely responsible for the use of any content and hold Spear Media LLC and all members and affiliates harmless in any event or claim.
If you purchase anything through a link in this email, you should assume that we have an affiliate relationship with the company providing the product or service that you purchase, and that we will be paid in some way. We recommend that you do your own independent research before
purchasing anything.